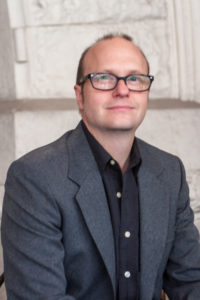 My name is Michael Jackson, but I write under the name Jackson Michael. I grew up in Wisconsin, cheering for the Packers, the Tom Landry-coached Dallas Cowboys, the Luv Ya Blue era Houston Oilers, and the Dan Reeves/John Elway led Denver Broncos.
My first memory of NFL football is at age 6 as I watched the Vikings return a blocked field goal against the Rams in the 1976 NFC Championship. I next remember watching Super Bowl 11 with my dad.  My favorite football memories include Super Bowl 13, "The Catch", the 1981 AFC Divisional playoff between the Chargers and Dolphins, and "The Drive," and Packer kicker Chester Marcol running in a blocked field goal for a touchdown to defeat the rival Bears. I, probably like many of you, watched those moments unfold live on television sets with rabbit-ear antennas.  While those are my personal favorites, I appreciate all of the classic games and teams throughout NFL history.  I feel fortunate to have connected with some of the game's greatest players, and present football history from their firsthand perspective.
I believe that real stories don't have to be sensationalized or blown out of proportion to be interesting.  The objective of my book, The Game before the Money: Voices of the Men Who Built the NFL, was to document football history and NFL legends in the most accurate and genuine way possible.
The Game Before the Money podcast is produced for those with an affinity for football's past, and those who appreciate connections from previous eras to the current game.  My hope is that you'll be both entertained and informed.  The content, like that in the book, isn't meant to stir controversy, but to precisely convey stories and insight.  I also produce the Texas Sports Hall of Fame's podcast here and wherever you listen to your podcasts.
I live in New Braunfels, Texas, with my wife Lisa and our awesome dog, Lambeau (yes, named after you know who)! I'm also a professional musician. To learn more about my music, please visit JacksonRocks.com .
To contact me or join the email list, send an email to MichaelJacksonTX (at) outlook.com.