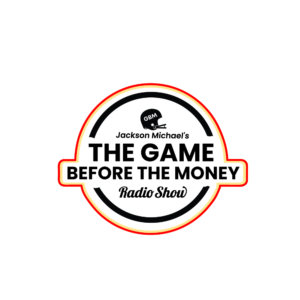 The popular football history podcast is now a national radio show! Airing Saturdays from 11am-Noon Eastern/10-11 am Central on the SportsMap Radio Network. Connecting the past, present and future of pro and college football.
Listen to previous episodes here:
July 30, 2022: FULL interview with NFL super agent Leigh Steinberg. Steinberg discussed his work with legendary clients such as Warren Moon, Steve Young, and Troy Aikman. He also talked about the economics of the NFL and why it took so long for NFL players to win free agency.
JULY 23, 2022: Mark Moseley remembers being named 1982 NFL MVP. Karl Mecklenburg remembers the field goal that won the 1986 AFC Championship. Host Jackson Michael previews the 2022 college football season, explains an important NFL field goal rule, and celebrates all-time NFL great Lou Groza.
JULY 16, 2022: 1950s and 60s NFL legend Bill Butler shares stories of classic NFL days. Host Jackson Michael discusses Sterling Sharpe, the College Football Playoff, and NFL players who  played Major League Baseball.
JULY 9, 2022: Broncos Legend Dan Neil shares Super Bowl memories of John Elway. Host Jackson Michael talks history of NCAA football conference realignment and Baker Mayfield trade.
July 2, 2022: Former Colts and Patriots executive Upton Bell remembers Hugh McElhenny and rates the greatest tight ends in NFL history. Host Jackson Michael looks at the Davante Adams and Tyreek Hill trades and emphasizes the importance of NFL quarterback leadership. He also discusses the remarkable Marlin Briscoe.