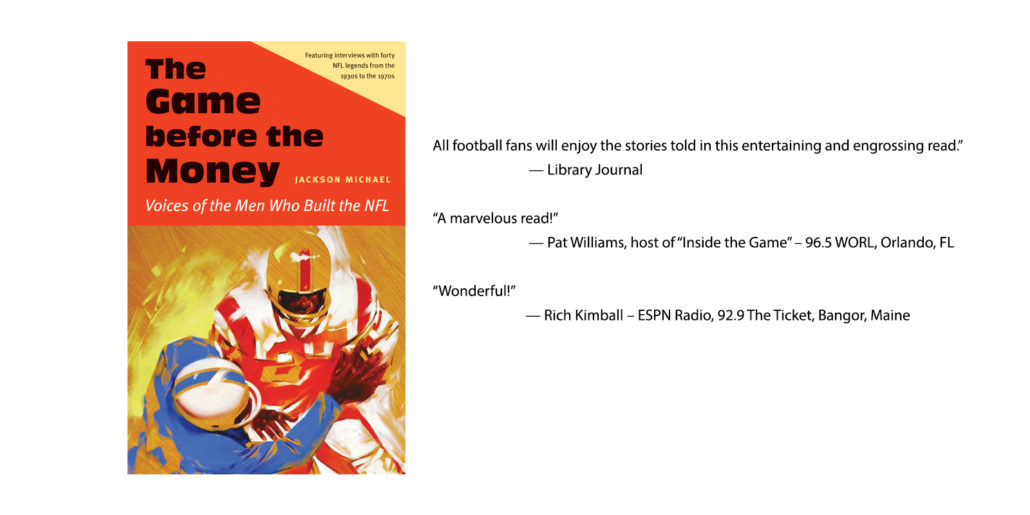 "All football fans will enjoy the stories told in this entertaining and engrossing read." — Library Journal
"A marvelous read!" — Pat Williams, host of "Inside the Game" – 96.5 WORL, Orlando, FL
"Wonderful!" — Rich Kimball – ESPN Radio, 92.9 The Ticket, Bangor, Maine
"Fans who remember these players will thoroughly enjoy reliving the good times with the heroes of their youth, and younger fans will get a valuable sense of how today's game came to be."—Wes Lukowsky, Booklist
"Original and far more interesting than fiction, these stories need no garnishment. Jackson Michael humbly asks, listens, and writes. His stated goal of delivering NFL history directly from the mouths of the men who made it is achieved with all the flair of a simple dive play that busts open for a forty-yard touchdown."—Doug English, NFL All-Pro Defensive Tackle
"I loved the book and it made me nostalgic for the old days. It was a treat to read about some of my favorite players and it was nice to hear their stories directly in their own voices." — Hopeton Hay, 88.7 KAZI FM, Austin, TX
"I recommend this book for any football library. Its significance is in the preservation of the early game of football through the players who actually played the game in their own words." — Bob Swick, Gridiron Greats
"The book, The Game Before the Money, is not only a good read, but a valuable historical contribution to pro football." Clifford Christl, Team Historian, Green Bay Packers
---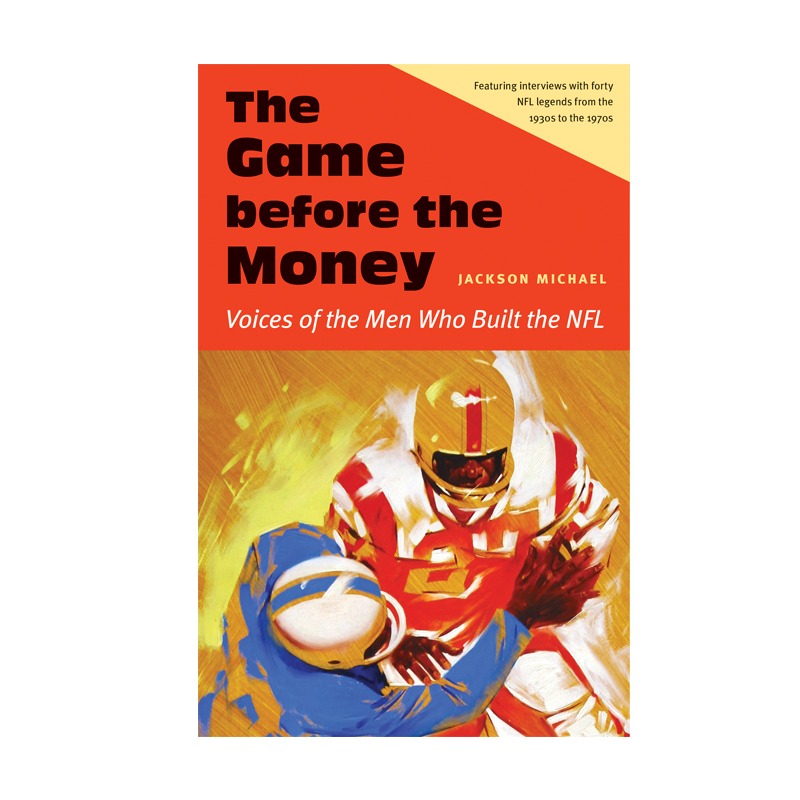 Experience football history through the eyes of Bart Starr, Frank Gifford, Bob Griese, Jack Youngblood, and over two dozen other legendary NFL stars!
The Game before the Money: Voices of the Men Who Built the NFL features interviews with 40 NFL legends from the 1930s – 1970s, providing an unprecedented look at history from their perspective.
Gain firsthand knowledge of the game and its history from people like Sonny Jurgensen, Paul Hornung, Don Maynard, Carl Eller, Dan Reeves, Walt Garrison, Elvin Bethea, and Conrad Dobler!
14 Pro Football Hall of Fame Inductees
3 Heisman Trophy Winners
20 NFL/Super Bowl Champions
5 NFL MVP Award Winners
Over 30 Pro Bowl Stars
---
The Game Before The Money by sports historian Jackson Michael includes interviews with 40 NFL legends from the 1930's to the 1970's.
"All football fans will enjoy the stories told in this entertaining and engrossing read." — Library Journal