Charley Trippi fueled the Chicago Cardinals' "Million Dollar Backfield" of the 1940s. He also gained legendary status at the University of Georgia and stands as one of the greatest athletes in school history. A Pro and College Hall of Famer, Charley Trippi performed at a high level at several positions including halfback, quarterback, and defensive back. He served as a strong receiving target out of the backfield and was a dangerous punt returner.
CHARLEY TRIPPI HOMETOWN AND HIGH SCHOOL
Charley Trippi grew up in Pittston, Pennsylvania. His father was a coal miner. Trippi saw his father return from work exhausted and covered with coal and didn't want that sort of work for himself. Sports provided Trippi a way out of the rigorous coal-mining lifestyle of northeast Pennsylvania.
His Pittston High School football coaches first placed him at center. Head coach Paul Shebby later moved him to the backfield. (Shebby later coached another future NFL quarterback in high school — Zeke Bratkowski — and also helped steer Bratkowski to Georgia.)
Trippi's high school football team finished undefeated in multiple seasons and Trippi made all-state.
Additionally, Trippi proved a tremendous baseball player. Trippi's pro chances might have seemed better on the diamond than the gridiron while in high school.
Trippi's slender frame discouraged college football scouts. He only received one scholarship offer while attending Pittston High — from the University of Georgia. A man named Harold Ketron lived in Wilkes-Barre, Pennsylvania and had played at Georgia in the early 1900s. Ketron recruited Trippi for the Bulldogs.
Trippi gained greater attention at a prep school in New York. He put on weight and starred in a much larger metropolitan area. Although he received interest from other colleges, Trippi stayed committed to Georgia.
CHARLEY TRIPPI GEORGIA BULLDOGS COLLEGE CAREER
Trippi enrolled at Georgia in 1941. Freshmen didn't play varsity football back then, but Trippi starred on Georgia's freshman team that season.
He moved up to varsity in 1942 and started in the backfield alongside 1942 Heisman Trophy winner Frank Sinkwich. The Bulldogs earned a spot in the Rose Bowl and defeated UCLA. (Read Trippi's memories of Georgia's Rose Bowl season and the game in the football history book The Game Before the Money: Voices of the Men Who Built the NFL.) Trippi ran for over a hundred yards in the game, played outstanding defense, and later earned 1943 Rose Bowl MVP honors.
CHARLEY TRIPPI GEORGIA BULLDOGS PHOTOS:
Trippi combined a potent combination of talents. He was a top halfback with breakaway potential. He could pass well and was a top punt returner. He could also play defense, a must under Georgia head coach Wally Butts. Trippi told The Game Before the Money that Coach Butts had a motto: "You can't play offense if you don't play defense."
World War 2 interrupted Trippi's career at Georgia. He joined the Army Air Corps and missed all of Georgia's 1944 season and most of 1945. He played football on military base teams and saved his furlough to play in the College All-Star Game. Trippi played in four College All-Star Games before turning pro, a very rare feat. He was named the College All-Star Game's Most Valuable Player in 1945. He later played in the game as a professional, marking 5 College-All Star game appearances.
Trippi returned to play football at Georgia near the end of the 1945 season and played in the Oil Bowl against Tulsa. Trippi led the Bulldogs to victory by throwing a touchdown pass and returning a punt for a touchdown.
The Chicago Cardinals drafted Charley as the first-overall draft choice in the 1945 NFL Draft, but Charley stayed at Georgia for the 1946 season. He guided Georgia to an undefeated season and a victory over North Carolina and Choo Choo Charlie Justice in the Sugar Bowl. Charley and coach Wally Butts both gave rousing halftime speeches that helped lift the Bulldogs to victory after being down at the break. Trippi didn't just talk — he backed it up by tossing a 67-yard touchdown pass. Georgia bested North Carolina 20-10.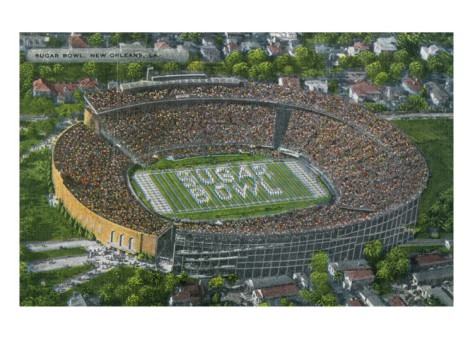 Trippi won the 1946 Maxwell Award but finished second to Army's Glenn Davis for the 1946 Heisman Trophy. He led the SEC in scoring that season and took Conference Player of the Year honors.
It was at Georgia that Trippi obtained his iconic jersey number — 62. He wore the number 62 into the pros and into the Hall of Fame.
Charley Trippi wasn't just a fantastic All-American football player at Georgia — he continued as a top baseball player. Trippi hit .475 during his senior season and averaged a home run every three games. His baseball prowess earned him offers from major league clubs.
CHARLEY TRIPPI $100,000 CONTRACT
Trippi might be viewed as an early version of Bo Jackson or Deion Sanders in that he could have gone pro in both the NFL and Major League Baseball. In fact, Trippi played both football and baseball professionally, but kept his pro baseball career brief.
Everything kind of came together for Trippi to negotiate a record-breaking $100,000 NFL contract. First and foremost, he was an all-around athlete with a highly unique football skill set — he could run, kick, pass, play defense, and return kicks. He was a scoring threat every time he touched the ball and also proved himself as a defensive back. He was always one of the fastest players on the field and owned fine leadership skills on top of his athletic ability.
The Chicago Cardinals selected Trippi as the first-overall pick in the 1945 NFL Draft. That wasn't his only pro football option, however. The newly formed All-American Football Conference (AAFC) also sought Charley's services. The situation gave Trippi negotiating leverage that he likely wouldn't have in other years.
The Cardinals lost their top draft pick the year before when Dub Jones signed with the AAFC's Miami Seahawks. Cardinals owner Charles Bidwill likely didn't want to repeat that scenario and also wanted to create a "Dream Backfield" with Trippi and current Cardinal stars Elmer Angsman, Pat Harder, Paul Christman, and Marshall Goldberg.
The AAFC's New York Yankees were owned by Dan Topping, Lee MacPhail, and Del Webb. The men also were joint owners of the New York Yankees baseball team. The group offered Trippi an enormous contract — $105,000 to play both football and baseball for their New York Yankee organizations. The contract reportedly stipulated that Trippi would have to play either baseball or football after two years and also reportedly retained his services for five years. (Per New York Times — subscription required).
The Yankees weren't the only major league club throwing money at Trippi. The Boston Red Sox offered a $30,000 contract if Trippi gave up football. The Chicago Cubs offered $10,000 at signing and another $20,000 if he made the major league roster.
Bidwell offered Trippi $100,000 over four seasons to play football for the Cardinals. Trippi liked the idea of retaining his baseball options and decide the Cardinals were his best option.
The deal was the largest pro football contract ever at the time. The $100,000 in January of 1947 equaled about $1.2 million in April of 2020 according to the Bureau of Labor Statistics inflation calculator. Although the total seemed staggering at the time, Red Grange told reporters that his contract with the Chicago Bears earned him gate receipts that totalled much more. He called Trippi's contract "peanuts."
CHARLEY TRIPPI NFL CHICAGO CARDINALS CAREER
Trippi paid immediate dividends to the Chicago Cardinals. Trippi found a home rushing and returning kicks in 1947 and totalled over 1,100 all-purpose yards. He proved valuable on defense as well and even had a 59-yard pick 6 to his credit in a road game that he also scored a rushing touchdown.
The Cardinals made their first-ever trip to the NFL Championship Game. The team beat the Philadelphia Eagles 28-21. Trippi played an enormous part by scoring two long touchdowns. His 75-yard punt return proved an enduring highlight from the game.
CHARLEY TRIPPI (#62) in 1947:
Embed from Getty Images
The Cardinals returned to the NFL Championship Game the next year, in 1948. Trippi led the NFL in all-purpose yards that season and also led the league in yards per carry and punt returns for touchdowns. Moreover, he completed four passes — one for a touchdown. He also punted. Just like in college, Charley Trippi proved himself one of the most versatile and valuable players in the NFL.
Trippi led the NFL in all-purpose yards again in 1949. He also proved a lethal receiving threat, notching 6 receiving touchdowns.
The Cardinals switched Trippi from halfback to quarterback in 1951. Defenses stayed on their heels as Trippi's rushing talents totalled over 800 yards in his two seasons at QB. Not unlike the Bears Johnny Lujack, Trippi provided NFL fans with a glimpse into the future as a quarterback who could run. Charley returned to the halfback position in 1953
Trippi retired after the 1955 season and later became an assistant coach with the Cardinals.
CHARLEY TRIPPI BASEBALL CAREER
Trippi played one season of minor league baseball. He hit .334 for the Atlanta Crackers and bagged 10 triples for the Southern Association team. Trippi left a promising baseball career after only one pro season to focus solely on football.
CHARLEY TRIPPI LEGACY
Perhaps the great Jim Thorpe best summarizes the thoughts of many who saw Trippi play. Quoted in the Atlanta Constitution on January 6, 1958, the great Thorpe said, "Charley Trippi is the greatest football player I ever saw."
Trippi indeed proved himself as a one-of-a-kind player. He ran for over 3,500 yards, passed for over 2,000, and latched onto over 1,000 yards in receptions. He is one of a small handful of players to accumulate over 1,000 yards rushing, passing, and receiving in NFL history. He scored touchdowns rushing, receiving, on punt returns, and on defense. He threw touchdown passes as a quarterback. He made the Pro Bowl at both quarterback and halfback. Let's not forget that he also owned a 40-yard punting average.
And that's just his NFL career.
Embed from Getty Images
Charley Trippi is also a Georgia football icon. He played a major part on two of the school's most storied teams — the 1942 team and the 1946 team. As noted at the top, Charley Trippi remains one of the greatest players in Georgia football history. He is one of only a few players to have his jersey number retired at Georgia. Georgia declared April 13, 2012 as "Charley Trippi Day." The celebration included the governor of Georgia and mayor of Athens honoring him.
CHARLEY TRIPPI NFL STATS AND BIO
1947 NFL Champion (1947 Chicago Cardinals)
Pro Football Hall of Fame Class of 1968
First pro football player to sign $100,000 contract (over 4 seasons)
Extremely versatile — excelled rushing, passing, punting, pass defense, punt returns, and receiving
Selected to 1940s NFL All-Decade Team