We are excited to announce our first video documentary, We Were the Oilers — Luv Ya Blue! Filming began last weekend, and former Oilers Dan Pastorini, Willie Alexander, Billy Johnson (aka Billy "White Shoes" Johnson), Robert Brazile, Andy Dorris, Gregg Bingham, Mike Barber, and Ed Biles were interviewed.
The film looks to run as a one-hour episode on Fox Sports Southwest in the weeks leading up to Super Bowl 51 in Houston. We're also exploring ways to get sponsors involved and make the documentary available to fans in other mediums.
Stay tuned for more info.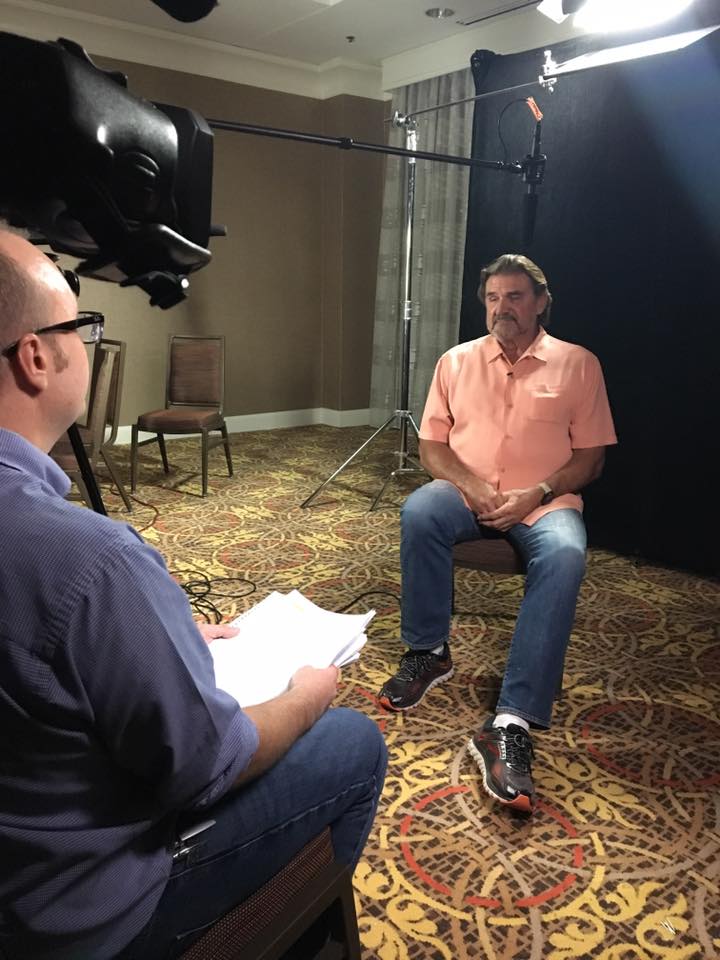 Discussing the Oilers playoff years with Dan Pastorini
ORDER "THE GAME BEFORE THE MONEY: VOICES OF THE MEN WHO BUILT THE NFL" ON AMAZON.COM