The Game Before the Money Podcast spoke with Pete Koch about being a first-round draft pick in 1984 and what it was like to hold out for a better contract — in Episode 36 of the football history podcast. Scroll down to see how much money NFL rookies will make in 2022.
---
Pete Koch not only played pro football alongside Hall of Famer Howie Long, but he also starred with Clint Eastwood in the movie Heartbreak Ridge.
Pete Koch NFL Career
Pete's NFL career started as a first-round draft pick of the Cincinnati Bengals. He later played for the Kansas City Chiefs and ended his career with the Los Angeles Raiders. He played college ball at the University of Maryland. He was a defensive lineman at Maryland on a team quarterbacked by Boomer Esiason. Those Terrapins won the ACC Championship.
Embed from Getty Images
1984 NFL First Round NFL Draft Pick
Pete was a first-round draft pick of the Cincinnati Bengals in 1984. That's a dream come true for any football player. Pro sports is a unique career, however, in that the top candidates coming out of college can only negotiate with one employer.
Draft choices in today's NFL pretty much have their salary predetermined based on where the player will be selected in the NFL draft. That is through the collective bargaining agreement.
Cornerback C.J. Henderson was the ninth-overall pick in the 2020 NFL draft. He signed a contract that guaranteed $610,000 for his rookie year and reportedly has over $8 million in guaranteed money over four years. He also reportedly received a $12-million dollar signing bonus. Note on page 172 of the CBA that $610,000 was the minimum salary for an NFL rookie in 2020 (page 172 is page 189 of this PDF). Also note that the minimum salary of an NFL rookie will be $705,000 in 2022.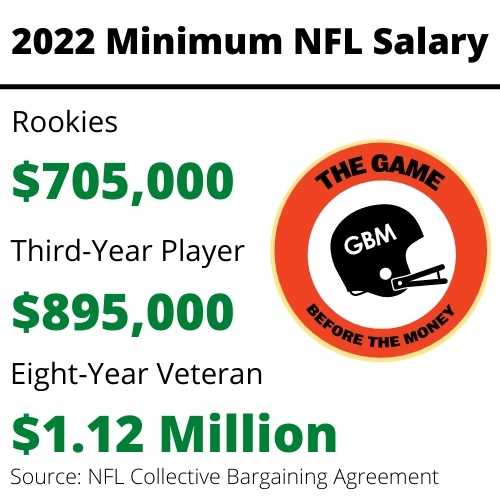 Things were a lot different in 1984 when the Bengals drafted Pete.
"More than half the players in the first round — by the time training camp started — were holding out. It was a mess, and it was a system in disarray. I was one of the guys that was holding out. It made things very difficult. I've talked to other guys, later on, that were also holding out. The teams were low-balling their offers to all the players. And it was extremely unfair to the players."
NFL Player Salaries
Many outsiders look at pro athletes and scoff about holding out for a higher salary. Some say players get paid to play a game, and they should be thankful that they're getting paid anything. But is it really more about money than the game to the players holding out?
"I never met a single football player in my life that didn't want to be on the field doing what he does best, and what he loves and feels passionately about: playing football," Koch said. "But in this case, I was forced to hold out. So when I did finally come to an agreement, I believe I missed the first two weeks of training camp. It was extremely stressful."
Looking for a great NFL history book? Check out The Game Before the Money: Voices of the Men Who Built the NFL available at — Amazon.com – Barnes and Noble – University of Nebraska Press
Like sports history? Listen to The Game Before the Money Podcast! Most episodes include stories from legendary football stars.