Writers spewed reactions immediately after Super Bowl 50, but I let things stew a bit. The outcome didn't surprise me, so I didn't have much to sort out. I also don't care for sensationalized stories, so forgive me for taking time to jot down a few post-game thoughts.
Peyton's Place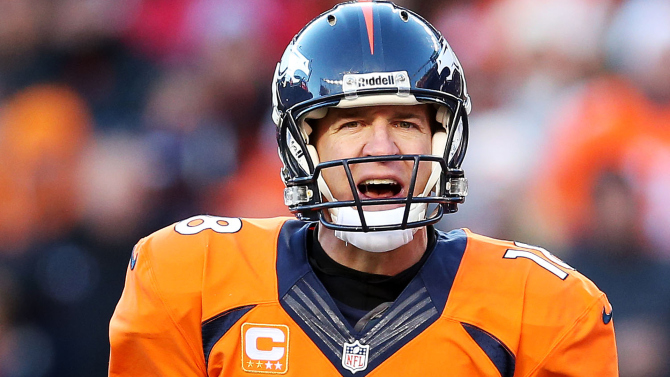 Peyton Manning played terribly. He reminded me of Joe Namath, the only time I saw Namath play. Namath went into a Monday Night game for the Rams, and looked like Great-Grandpa among boys. I had read all these stories \and thought, "THAT'S Joe Namath? The legendary Joe Namath?"
I texted a friend late in Super Bowl 50 and said, "Manning looks 100 years old." My friend responded, "He looks like he's aged 30 years since the first quarter."
The Broncos won despite Manning's limitations, and Peyton continued the long-standing tradition of a small group of quarterbacks hogging Super Bowl rings. Here's the important insight: Manning was more important in that victory than most will recognize. Manning's a great leader, and leadership doesn't show up in the box score. Denver knew they could win with Peyton. You can't overstate the importance of confidence in championship games.
The defense knew they could win with Peyton quarterbacking. That confidence erased questions during preparation (Do we have a chance? Do we have to play a mistake-free game?), and helped them overcome penalties and other mistakes during the game. When players don't feel as though all the pressure is on them, players tend to play better and recover from mistakes quicker. We'll get to the flip side of that coin in a second.
Neither quarterback played well. Manning, however, didn't multiply his mistakes. The team believed in his leadership, even though he didn't perform well. Like great major league pitchers, he learned to win without his best stuff.
2. Cam Now and Later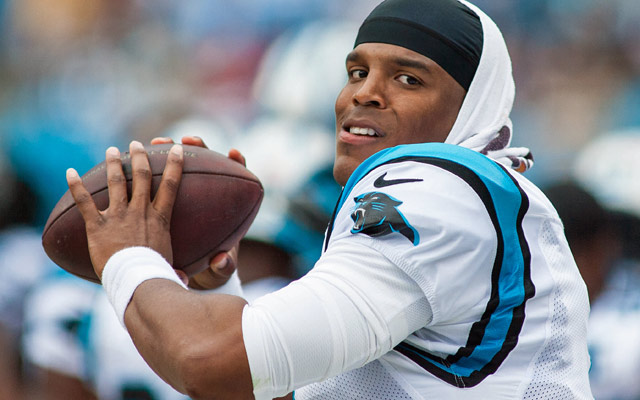 Many deem Like I stated in the prediction, Ted Ginn Jr. wasn't going to do it. Jonathan Stewart wasn't going to do it.
Cam isn't the leader Peyton is. When things went wrong, Cam let it go to his head. Mistakes multiplied. Desire and mental focus waned. His immaturity and lack of experience stood out like a farmer at a disco.
I don't mean to criticize Cam Newton. Cam's an amazing player. When I say he's immature, I mean his composure isn't more than what one could expect of a 26 year-old quarterback starting his first Super Bowl, his team's chances solely riding on his abilities to make big plays. He cracked under the pressure.
You look, however, at how he's committed himself in the past few years, the work and dedication he's put in. I expect him to examine this Super Bowl, and let the pain drive him to improve his leadership and composure. That's when you can truly judge his performance in SB 50.
The entire world, including Cam himself, knows he has the talent to win championships. Now, he needs to learn beyond making big plays in the playoffs, to winning those games even when he's not playing well. He also needs to learn to overcome adversity in championship games.
Who else needed to learn leadership and how to win championships? LeBron James. LeBron really worked on those championship-level talents that go beyond athletic skills after the Heat lost in their first championship appearance. Cam needs better players around him to win at that level, but I expect him to follow James' work ethic to improve. And if Cam improves his leadership, that will make everybody around him better, maybe taking some pressure off Cam to make all the plays. If this happens, Cam's career arc could mimic LeBron's.
3. CONFERENCE CHAMPIONSHIP GAME ROUTS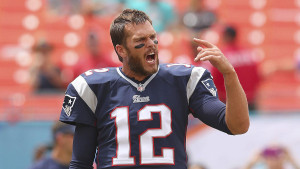 I thought about the Panthers crushing the Cardinals. Then I remembered the 1990 Bills trouncing the Raiders and the 2000 Giants burying Minnesota. All three of those teams lost the Super Bowl.
The Panthers won by 34. I decided to look at teams that won conference championships by at least 28 points. Of the 6 NFC teams that won by at least 4 touchdowns, the 1991 Washington Redskins were the only one to win the Super Bowl. Two of four AFC teams won the Super Bowl after thrashing their conference championship opponent by at least 28 — the 1978 Steelers and 2014 Patriots. In the Steelers case, however, the Cowboys had won their game over the Rams 28-0 while the Steelers pounded the Oilers 34-5. So, if you take Super Bowl 13 out of the equation, the AFC is 1-2.
Overall, teams are 3-7 after winning a conference championship by at least 28. Remove 1978 from the picture, and we're looking at 2-6. Next time the media fawns over a conference champion who wins 49-15, remind yourself that other than in 1978, when both teams won by 4 TDs, the only teams in history to win the Super Bowl after winning the conference championship by at least 28 points are the 2014 New England Patriots and the 1991 Washington Redskins.
**********
NOTE: NFC TEAMS ARE 5-9 IN THE SUPER BOWL AFTER WINNING NFC CHAMPIONSHIP BY AT LEAST 20; AFC TEAMS ARE 3-4. IN 1972 AND 1978, BOTH TEAMS WON BY AT LEAST 20. SUBTRACT THOSE AND NFC IS 5-7, AFC 1-4. THE ONLY AFC TEAM TO WIN THE SUPER BOWL AFTER WINNING THE CONFERENCE CHAMPIONSHIP BY 20 WHEN BOTH TEAMS DIDN'T ACCOMPLISH THAT IS THE 2014 NEW ENGLAND PATRIOTS. THE 5 NFC TEAMS ARE THE 1984, 1988, AND 1989 SAN FRANCISCO 49ERS, THE 1985 CHICAGO BEARS, AND THE 1991 WASHINGTON REDSKINS.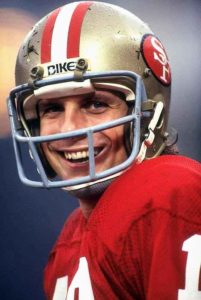 EXPERIENCE FOOTBALL HISTORY THROUGH THE EYES OF LEGENDS IN THE GAME BEFORE THE MONEY.