Super Bowl 50 presents a compelling matchup. Many people pick the Vegas-favored Carolina Panthers to win. Here are my two cents. Below are the factors I believe will most likely determine the outcome.
BRONCOS PASS RUSH VS CAM 
Denver's pass rush did an outstanding job against Tom Brady. Will it be as effective against Cam Newton? Newton's athleticism extends plays and provokes defensive nightmares. Will he be as effective against Denver?
When writing The Game before the Money, I asked Hall of Fame defensive end Jack Youngblood what he found effective against Roger Staubach. Jack said the key to limiting Roger was maintaining pass rush lane integrity.
The Broncos did that while rushing Brady, collapsing the pocket around him rather than forcing him to the outside. Von Miller or another linebacker would then be waiting around the line of scrimmage in the middle of the field, forcing Brady to hurry. A similar strategy could contain and frustrate Cam. If the Broncos do this, I think they'll win.
For contrast, think of the Packers not staying in their rush lanes against San Francisco a couple of years ago in the Divisional Playoff. Colin Kaepernick ran all over the field. If Denver tries to over pressure Cam, forcing him outside of the pocket, I think Cam will have an outstanding day and make several big plays running.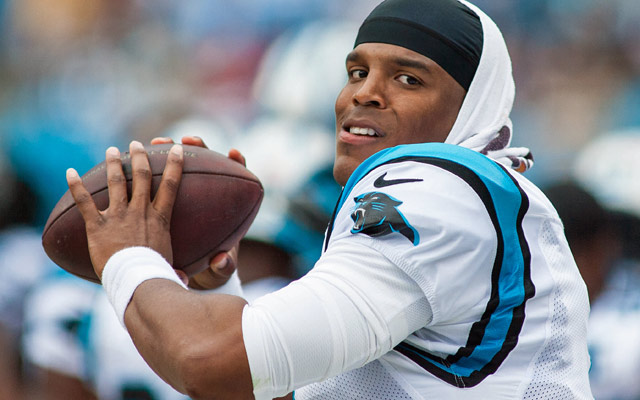 THE BYE WEEK EFFECT
The Panthers offensive rolled like the Southern Railway through the NFC playoffs. What could slow them down? Perhaps a week off. That's a week off featuring the heavy distractions Super Bowl week brings. Couple that with the Panthers post-bye week history under Ron Rivera, and that may spell T-R-O-U-B-L-E. Before this year, the Panthers were 0-5 coming off bye weeks under Rivera, and were outscored 125-46. That includes getting dumped by the 49ers in the 2013 playoffs.
Carolina seemed to vex that monkey by narrowly defeating Seattle both after their regular-season and post-season byes in 2015. The Panthers came from behind to win after a slow start in the regular season game, and almost came from ahead to lose after a dominating start in the playoffs.
If Carolina wins SB 50, I'll be impressed enough to say the bye week doesn't matter as much to them anymore. Until then, I find it a factor.
ONE MAN GANG
Football is the most team-driven sport of the major four, because you need all 11 people on the same page every play. Everybody needs to contribute. The Panthers are 90% Cam Newton on offense. He needs to play an exceptional game for them to win. Johnathon Stewart, Fozzy Whittiaker, and Ted Ginn Jr. are highly unlikely to carry the team on their shoulders should Cam be less than spectacular. In professional sports, rarely does a one-man gang win a championship. Indeed, I can't think of a Super Bowl champion that fits that category. The only two championships that might fit that category would be the 1964 Browns with Jim Brown and back to the Sammy Baugh days in Washington. In the Browns case, Jim Brown didn't have that great of a championship day, it was Frank Ryan's three touchdown passes to Gary Collins that did in the heavily-favored Colts.
Now, anything's possible and there's a first time for everything. Historically, Super Bowl 50 would be an exception to the one-man gang rule should the Panthers win. Really, it would be an exception in all major sports, as Kobe never did as well without Shaq, Lebron needed Wade and Bosh to win, and Oliver Kahn got Germany to the World Cup final, but couldn't take home the hardware alone.
Worst case scenario leaves the Panthers similar to the John Elway 1980s Broncos. You might say Carolina has a much better defense, but remember those Broncos had Karl Mecklenburg, arguably the best linebacker not named Lawrence Taylor in the mid-80s, along with an exceptional pass rush. Best case scenario has Cam playing his best, Ginn catching the ball when open (instead of letting it fall to the ground), and the Panthers somehow get a solid running game together. Bottom line, more things need to go exactly right for the Panthers than they do for the Broncos. I don't want to forget Greg Olsen, but the Panthers need gamebreakers.
SUMMARY AND PREDICTION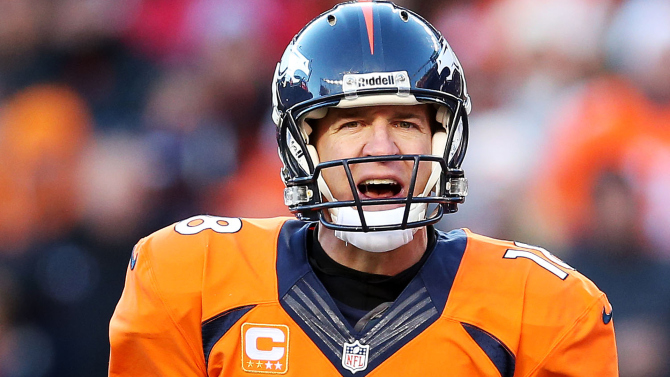 As we've stated before, for whatever reason most Super Bowls are won by quarterbacks with multiple Super Bowl wins. Peyton Manning would win his second Super Bowl, continuing the trend. Of course, Cam could win multiple championships in his career, but I think this aspect favors Denver.
Both teams have great defenses, but the Broncos have more experience in low scoring games like their playoff win against Pittsburgh. My hunch is this could be one of those type games. That also favors the Broncos.
Although Carolina has an explosive offense, they haven't faced a defense like the Broncos. You might remember when Green Bay visited Denver this year. A blowout in the Broncos favor. I believe a similar game is possible. Not necessarily likely, but possible.
Therefore, I highly expect Denver to win. If Carolina manages to commit fewer than two turnovers, then I think they have a chance, especially if Denver gets loose with the ball. And we all know how Peyton Manning can turn the ball over in crucial situations in big games. If it's close near the end, there's a good chance Manning would throw a game-losing interception.
However, I expect Carolina to make at least two turnovers, and the Broncos won't have to rely on Manning avoiding a terrible late-game decision. Most likely one of the teams will turn the ball over early, and I expect that to be Carolina.
Unless the Broncos give Carolina extra scoring chances with mistakes, I'm picking the Broncos.
READ SUPER BOWL EXPERIENCES OF NFL LEGENDS IN THE GAME BEFORE THE MONEY
CLICK HERE TO ORDER FROM AMAZON