In honor of Super Bowl 50, Pro Football Hall of Fame voters selected a Super Bowl Golden Team team this week. Like with the FWAA's 75th Anniversary All-American team, picking and debating these teams can be a lot of fun.
Members of the Pittsburgh Steelers (8), Dallas Cowboys (4), Oakland Raiders (3), Green Bay Packers (3), and San Francisco 49ers (3) dominated the roster. The Miami Dolphins, Baltimore Ravens, and New York Giants each placed one player. Additionally, two players (Charles Haley and Deion Sanders) who played in Super Bowls for both the Cowboys and 49ers earned spots. Adam Vinatieri, who played in Super Bowls for both the New England Patriots and Indianapolis Colts was named kicker.
Let's look at who made the team, and then discuss what players could have been included.
OFFENSE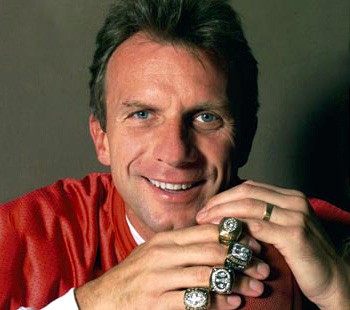 QB – Joe Montana, San Francisco 49ers
RB – Emmitt Smith, Dallas Cowboys
RB – Franco Harris, Pittsburgh Steelers
WR – Lynn Swann, Pittsburgh Steelers
WR – Jerry Rice, San Francisco 49ers
TE – Jay Novacek, Dallas Cowboys
OL – Mike Webster, Pittsburgh Steelers
OL – Forrest Gregg, Green Bay Packers
OL – Art Shell, Oakland Raiders
OL – Gene Upshaw, Oakland Raiders
OL – Larry Allen, Dallas Cowboys
DEFENSE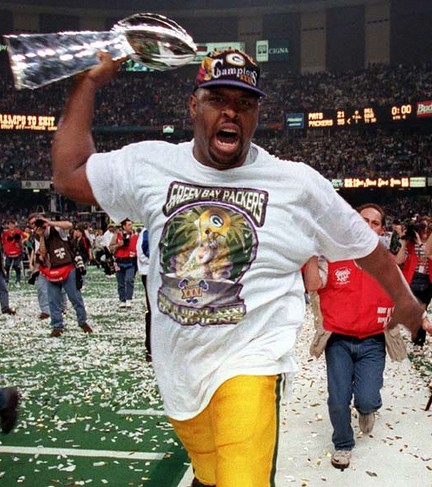 DL – Reggie White, Green Bay Packers
DL – Charles Haley, 49ers, Cowboys
DL – Joe Greene, Pittsburgh Steelers
DL – Randy White, Dallas Cowboys
LB – Lawrence Taylor, New York Giants
LB – Jack Ham, Pittsburgh Steelers
LB – Jack Lambert, Pittsburgh Steelers
LB – Ray Lewis, Baltimore Ravens
CB – Mel Blount, Pittsburgh Steelers
CB – Deion Sanders, 49ers, Cowboys
S – Jake Scott, Miami Dolphins
S – Ronnie Lott, San Francisco 49ers
SPECIAL TEAMS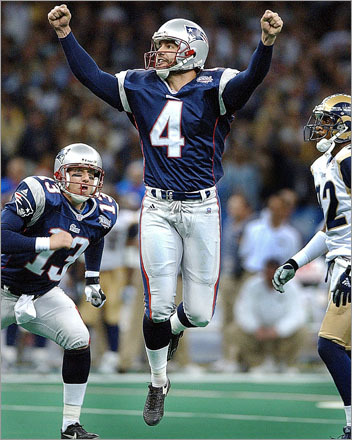 K – Adam Vinatieri, Patriots/Colts
P – Ray Guy, Oakland Raiders
KR – Desmond Howard, Green Bay Packers
COACH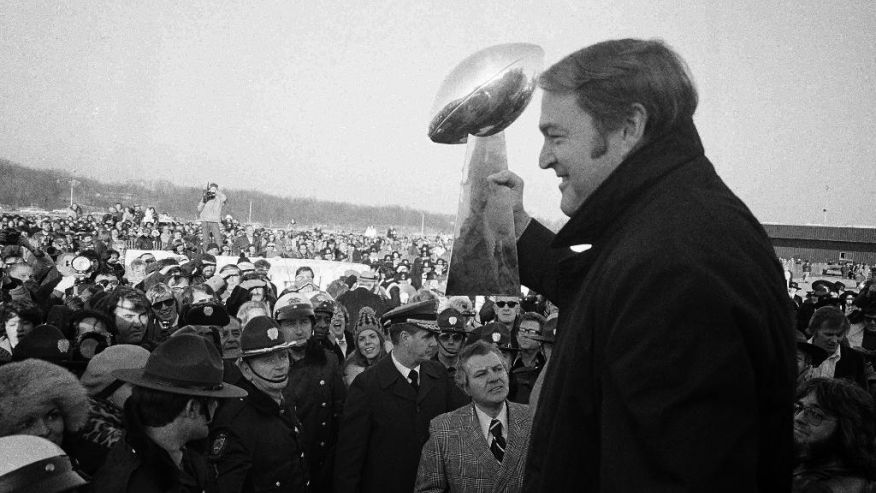 MY TWO CENTS
Overall, I think the voters did a pretty good job. Many of these players – Montana, Swann, White, and Lambert would have unquestionably made my ballot. A few players that would have made my ballot, however, were left off. There are so many ways to look at this, such as number of rings or great moments, that there really aren't many right or wrong answers. I'll take a leap give this my best shot from what I remember.
At running back, I'd likely have replaced Franco Harris with Larry Csonka. I'd also give some thought to either Timmy Smith or Ottis Anderson based on their great performances in a single Super Bowl. Smith owns the rushing record with a 204-yard day, and Anderson left the Buffalo Bills offense off the field for nearly a quarter. Marcus Allen and John Riggins certainly garner consideration for their epic moments. Franco had an awesome performance in Super Bowl 9, and owns the SB career rushing record, but when I think of the Steelers winning championships, I more think of their passing game and defense. Franco's a deserving pick, but Csonka likely would have gotten my vote.
Larry Allen clearly is one of the top linemen of his era. But the voters might have forgotten that he only played in one Super Bowl – SB 30. People tend to group him in with all those stars who won 3 out of 4 championships, and I think that's how Allen made this team. Dolphins Larry Little or Bob Kuechenberg would have gotten some consideration from me, as well as Joe Jacoby, Steve Wallace, Randy Cross, and Steeler Steve Furness. In the end, however, I probably would have picked Allen's teammate Erik Williams.
Ronnie Lott played corner as much as safety, and from what I remember, Steve Atwater played a huge role in the Broncos winning SB 32. I'd likely give Atwater the nod. I would also likely replace Deion Sanders with either Herb Adderley or Ty Law.
At linebacker, Lawrence Taylor was an absolute beast on the field, but I don't recall great SB moments from him. Rams linebacker Mike Jones saved a SB win tackling Titan Kevin Dyson on the 1-yard line in SB 34. He'd be on my short list. Clay Matthews also would get serious consideration for his forced fumble and overall great performance in SB 45. Ken Norton Jr. and Lee Roy Jordan would also top my list. Nick Buoniconti's name likely would have been marked on my ballot, however. He anchored a Dolphin defense that yielded zero points in SB 7 (a Washington fumble recovery for a TD was their only points). In SB 8, that same defense shutout Minnesota until the fourth quarter. That's 7 consecutive shutout quarters for the Dolphins.
No question Chuck Noll is one of the greatest coaches in the history of pro football. My choice for this team, however, would have been Vince Lombardi. After all, it's the Lombardi Trophy that's awarded every year. Noll, however, is a superb choice.
HONORABLE MENTION AND SUMMARY
The quarterback position finds many players deserving. Bart Starr, Terry Bradshaw, Troy Aikman, and Tom Brady all deserve the highest consideration. I agree with Montana, but Bradshaw and Starr are nearly equal in SB stature, in my opinion.
At tight end, who could forget Mark Bavaro's SB toughness? I'd choose Novacek over him, but Bavaro scores high.
There really are too many running backs to name in addition to those listed above. For fun (and possibly more realism), a blocking back could've been named – Tom Rathman, Rocky Bleier, and Daryl Johnston are the first names in my mind.
The lack of Patriots on this team implies that voters don't believe current championship teams match up with those from previous eras. Adam Vinatieri and Ray Lewis are the only players appearing after SB 32.
What do you think? How do current champions match up against the vintage Steelers, Packers, and 49ers? Who would you put on the Super Bowl Golden Team?
EXPERIENCE SUPER BOWL HISTORY FIRSTHAND WITH THE MEN WHO PLAYED THE GAME.
ORDER THE GAME BEFORE THE MONEY FROM AMAZON (ALSO ON KINDLE!)
ORDER THE GAME BEFORE THE MONEY FROM BARNES AND NOBLE (ALSO ON NOOK!)