This is the first in a four-part series.
Knowing how much I love history, my wife bought me a birthday card listing facts about the year I was born. I started wondering what was happening the last time teams won a championship. Let's find out, and I hope you have as much fun reading this as I had researching.
We'll start with the NFC East and NFC North Divisions. Some of the most decorated trophy rooms in football reside here, their championships might seem longer ago than one might think. As Bruce Springsteen says, "Glory Days – They'll pass you by."
NFC EAST
DALLAS COWBOYS – Troy Aikman, Emmitt Smith, Michael Irvin, and Company dominated, winning 3 out of 4 Super Bowls. For their last title, the Cowboys topped Carnell Lake (remember him?) and the rest of the Pittsburgh Steelers in Super Bowl 30.  That January of 1996. Bill Clinton's first term in office. Hootie and the Blowfish had the number one song in the country. A stamp cost 32 cents. Keyshawn Johnson would be the first pick in the upcoming draft, with future Hall of Famer Jonathan Ogden going fourth overall. Yep, it's been so long since the Cowboys won the Super Bowl, that a Hall of Famer's been drafted since then. Maybe we shouldn't mention that HOF Walter Jones was drafted the next year. Or that the Colts drafted Peyton Manning merely two years later. Then again, maybe that puts it all into perspective.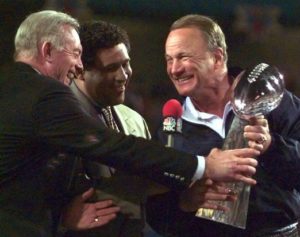 Above: Jerry Jones and Barry Switzer wrestling for the Lombardi Trophy.
NEW YORK GIANTS – Fairly recent for the Giants, of course, after winning in February 2012. What was going on? Tim Tebow's overtime playoff touchdown pass against the Steelers was part of those same playoffs. The U.S. encountered several tragedies later in 2012, including the shootings at Sandy Hook and the movie theatre in Colorado. Superstorm Sandy ravaged the East Coast. While the Giants championship doesn't seem so long ago, a lot's happened since then.
PHILADELPHIA EAGLES – Norm Van Brocklin, old enough to play against Sammy Baugh, quarterbacked the Eagles to their last championship in 1960. He mentored a spritely, young Sonny Jurgensen that season. John Fitzgerald Kennedy won the country's presidential race in 1960, and was simply "President-Elect" the day the Eagles beat Green Bay 17-13. Kennedy and then still-living presidential icon Herbert Hoover could have cut the rug to 1960 chart toppers by Elvis Presley ("Stuck On You" and "Are You Lonesome Tonight?"), Chubby Checker ("The Twist."), and the Drifters ("Save the Last Dance for Me"). Quite the Inaugural Ball. And this was before handy dandy things like space travel, the Beatles, and handheld calculators. Mankind had merely just invented the Etch-A-Sketch when Ted Dean scored the winning touchdown and Chuck Bednarik made the game-saving tackle against the Packers. How on earth did they figure out Dean's yard-per-carry without calculators?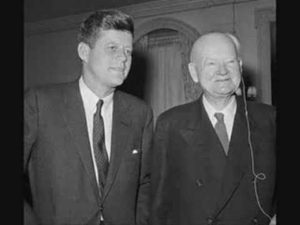 Above: Kennedy and Hoover
WASHINGTON REDSKINS – The Redskins topped the Buffalo Bills in Super Bowl 26 on January 26, 1992. President George Bush Sr. telephoned Coach Joe Gibbs as players Mark Rypien, Charles Mann, Gerald Riggs, Jeff Bostic, Chip Lohmiller, and Ricky Sanders poured champagne over themselves. The Dow Jones topped out at just over 3,400 that year. Before we crowned the next Super Bowl winner, we'd all rushed out to see the following flicks: Wayne's World, White Men Can't Jump, Basic Instinct, A League of Their Own, and A Few Good Men. Good year for Hollywood as D.C. basked in the glow of winning, and we basked in the glow of VHS and the Popcorn Pumper – complete with that little compartment to melt butter in.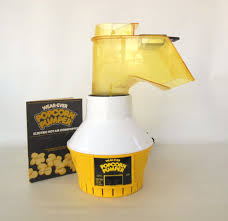 NFC NORTH
CHICAGO BEARS – They weren't here to start no trouble, the 1985 Bears were just doing the Super Bowl Shuffle. Did the Washington roster bring back memories? Well, how about President Reagan's congratulatory phone call getting passed around from Richard Dent to Dan Hampton to Walter Payton to Willie Gault? And of course,  "The Refrigerator" William Perry and shade-sporting, headband-touting Jim McMahon. You might remember McMahon getting fined for writing on those headbands. You might also remember that when the Bears won in January 1986, ancient Bear pioneers Bronko Nagurski and Red Grange were still alive to Shuffle to the champs' theme song. They also could have shuffled to Bon Jovi's "You Give Love a Bad Name," Janet Jackson's "Nasty," and "Danger Zone" from the Top Gun soundtrack. Little did Bears fans know they were headed toward their own danger zone, still waiting for that next ring nearly 30 years later.
DETROIT LIONS – Think that's long? The Lions had waited nearly 30 years for their next championship by the time Da Bears trounced the Patriots in Super Bowl 20, and are still waiting. Detroit last won in 1957, although they had a good run of success in the 50s – winning 3 titles. All that changed when they traded Bobby Layne to Pittsburgh. Layne defiantly cursed the franchise, stating the Lions would never win again. So far our money's on Bobby. The Lions haven't come close to a league title since they traded him in a simpler time when there were only 48 states. (The U.S. granted Alaska and Hawaii statehood in 1959.) One Michigan native just told me, "That's why so many people follow college football there."
GREEN BAY PACKERS – Doesn't seem like too long ago that Aaron Rodgers, Clay Matthews, and A.J. Hawk ran off the field winners of Super Bowl 45. Still, they are 3 of only a handful of Packers remaining from the roster that hoisted the Vince Lombardi Trophy in February of 2011. Up-to-minute tech geeks posted on their iPhone 4, but couldn't get the 4s with built-in Siri until the World Series rolled around. The Japan earthquake struck that year, and the Navy Seals struck down Osama Bin Laden. How sneaky is inflation? According to the Bureau of Labor Statistics CPI Inflation calculator, $100 in 2011 had the same buying power as $105 does today. Equivalent to one fewer latte or five fewer scratch-offs.
MINNESOTA VIKINGS – Famously lost four Super Bowls in the 1970s. Often overlooked is whom they lost to – the Steelers, Dolphins, Raiders, and Chiefs – the most powerful teams in those franchises' histories, and some would argue some of the greatest teams ever assembled. The resilient Vikings never won an NFL title, with their last shot being Super Bowl 11, played on January 9, 1977. That team featured soon-to-be Hall of Famer Mick Tingelhoff, and current Hall of Famers Carl Eller, Paul Krause, and Fran Tarkenton. Tarkenton would later retire the game's all-time leading passer. $100 in your pocket back in '77 scored you $392.50 worth of today's goods. That's a lot of Lynyrd Skynyrd records, or a lot of tickets to a hip new movie named Star Wars. You might have also put that $100 toward a brand new Apple II computer or Atari 2600 – both were released in '77. Postage stamps cost 13 cents, and a gallon of gas only 65 cents.
SUMMARY
Having a little fun here with football, the cost of living, and history. It's fun looking back and seeing what else was going on in the world when a particular team won. We'll cover the rest of the NFC next week.