This is part 2 in a series.
Knowing how much I love history, my wife bought me a birthday card listing facts about the year I was born. I started wondering what was happening the last time certain teams won a championship. Let's find out, and I hope you have as much fun reading this as I had researching.
We started with the NFC East and NFC North Divisions. We cover the rest of the NFC here. Not too many championship rings in this bunch, San Francisco 49ers not withstanding.
NFC SOUTH
ATLANTA FLACONS – The Falcons franchise debuted in 1966, with first-overall draft pick Tommy Nobis from Texas leading the charge. The Falcons continue searching for their first championship nearly 50 years later. The team showed promise during the Steve Bartkowski and Alfred Jenkins years, but the Cowboys, Rams, and Vikings always proved better. Atlanta's lone Super Bowl appearance was against the Broncos in Super Bowl 33 on January 31, 1999. The Falcons found an auspicious start as a Morten Andersen field goal hoisted them to an early 3-0 lead. By the fourth quarter, however, it was 31-6 in favor of the Broncos, ending as a 31-19 rout. Since the gun sounded ending the game, we've entered a new millennium. What was it like to party in 1999? Smart partiers invested in gold, a mere $279 an ounce. Gas cost $1.30 a gallon, and movie tickets averaged around $5. You might have spent that $5 seeing The Phantom Menace, Toy Story 2, or American Beauty.  
CAROLINA PANTHERS – The Panthers entered the NFL in 1995. Showing promise, coach Dom Capers had them in the NFC Championship the next year. John Fox coached the franchise to Super Bowl 38 a few years later, where they faced the Patriots on February 1, 2004. The teams combined for 37 points in the 4th quarter, including 17 in the final three minutes. Jake Delhomme hit Ricky Proehl for a 12-yard go-ahead touchdown with scarcely over a minute left, but Adam Vinatieri's last-second field goal crowned the Patriots champions. Unfortunately, people seem to remember Janet Jackson's "wardrobe malfunction" more than one of the most exciting quarters in Super Bowl history. Not only did Panther fans experience a sad ending to the game, TV fans bid tearful goodbyes to the sitcom "Friends" that off-season. We also said goodbye to President Ronald Reagan, who passed away in June, 2004.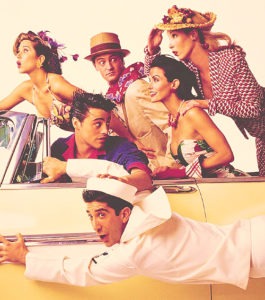 The Friends cast facing their own wardrobe issues.
NEW ORLEANS SAINTS – The Saints, synonymous with losing for decades on end, beat the Indianapolis Colts for their only championship in Super Bowl 44. Drew Brees and company lifted the Lombardi Trophy on February 7, 2010. A lot of America celebrated with them in the aftermath of Hurricane Katrina. The first iPads were 10 days old at the time. There's been an entire tablet revolution since the Saints won. Perhaps the first YouTube video Saints fans watched on their iPad was this:
TAMPA BAY BUCCANEERS – Like Saints fans, Buccaneers fans suffered tremendously. Tampa, however, had a few bright years in the late 1970s and early 1980s with Coach John McKay, quarterback Doug Williams, and defensive end Lee Roy Selmon. They hungered for a title, however, until Super Bowl 37 in January of 2003. The Buccaneer defense showcased 3 pick-sixes (2 by Dwight Smith, 1 by Derrick Brooks) in the 48-21 trouncing of the Raiders. 2003 might marked the first official year of the Homeland Security Department, the Do Not Call List, and of U.S. Marshalls flying undercover on flights. Gas prices rose significantly, nearing the $2/gallon mark. In much cooler news, Harley Davidson celebrated its 100th Anniversary, and Arnold Schwarzenegger became California's governor. The Buccaneers, however, haven't been back.
 NFC WEST
ARIZONA CARDINALS – The Cardinals won their last championship in 1947 — as the Chicago Cardinals. "You had to have been there" is an appropriate phrase for Cards fans because the game wasn't on television. Only 44,000 Americans owned television sets when the Cards triumphed. Saints fans have merely waited through the iPad Revolution – Cards fans endured the entire Television Revolution as well. Not to mention the Inflation Revolution. Gas in 1947 cost 15 cents per gallon. A new car cost $1,500. The average house cost about $13,000. Still, it was likely tough to make ends meet on the 40 cents per hour minimum wage.
Charley Trippi recalls winning the 1947 NFL Championship just before Kurt Warner, Edgerrin James, Larry Fitzgerald and the rest of the Cardinals took on the Pittsburgh Steelers in Super Bowl 43. Unfortunately for Cards fans, the Super Bowl loss extended the title drought indefinitely.
ST. LOUIS RAMS – Speaking of Kurt Warner, he and his teammates sport the only St. Louis Rams championship rings. "The Greatest Show on Turf" featured Torry Holt, Isaac Bruce, and Marshall Faulk. They defeated the Tennessee Titans in Super Bowl 34 on January 30, 2000, right after the Y2K panic instantly subsided. At least they won this millennium. What was the world like when the Rams won? Well, Clinton was still president. Gas averaged around $1.25 a gallon. A stamp cost 33 cents. And 51 million people gathered around the television to watch the first season-ending finale of "Survivor." Maybe you remember the Los Angeles Rams? Bob Waterfield, Norm Van Brocklin, Elroy Hirsch, and Tom Fears led them to their only league championship in 1951. At least their fans could watch on national television a scant 4 years after the Cardinals championship.
SAN FRANCISCO 49ERS – When I think of the 49ers, I think of Super Bowl dominance featuring Joe Montana, Jerry Rice, Roger Craig, John Taylor, Ronnie Lott, Charles Haley, and so many other stars. Only Rice and Taylor remained out of those players when San Francisco won their last championship. The 49ers topped the San Diego Chargers in Super Bowl 29 in January of 1995. Nearly 20 years ago. A lot happens in 20 years. There's this whole Internet and email thing that's taken off. . If you wanted to watch Steve Young, Ricky Watters and the rest of the 49ers on Super Bowl Sunday , you called your friends on a touch-tone phone. No email, no text, no cell phone calls 20 minutes before kickoff….and yet we all still threw killer Super Bowl parties.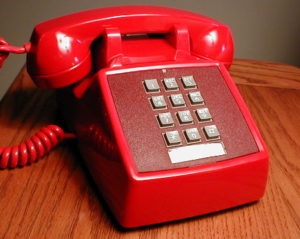 SEATTLE SEAHAWKS – Well, we currently live in a world where the Seattle Seahawks stand atop of NFL's landscape. The Seahawks face tough sledding to repeat, their early season dominance but a dwindling memory through their mid-season tumble.
SUMMARY
As we learned in an earlier blog post, history gives Seattle an advantage over many teams who don't possess a Super Bowl winning quarterback. Russell Wilson joins Peyton Manning, Tom Brady, Aaron Rodgers, Joe Flacco and Ben Roethlisberger on the roster of previous Super Bowl winners on teams with winning records. Don't be too surprised if one of those QBs topples teams with better records in this year's playoffs.