Bill Butler enjoyed a six-year NFL career from 1959-1964. He played for the Packers, Cowboys, Steelers, and Vikings. He excelled at returning punts and kickoffs and was usually among the league leaders in those categories. You can hear great stories from him on our football history podcast.
Bill Butler Hometown and High School
Bill Butler grew up on a farm in Berlin, Wisconsin. He excelled in sports at Berlin High School.
Berlin's football team only gave up 20 points during his senior season. Six of those points came on a fumble return in a rainstorm. The defense, therefore, only gave up two touchdowns the entire season.
Butler played halfback and defensive back in high school. His older brother, one year ahead of Bill, also played football. Butler said that the offensive line consisted of players over six feet tall, weighing over two hundred pounds. Two linemen weighed about 260. That was huge for high school players in the 1950s.
Bill wrote letters to Wisconsin, Notre Dame, and Ohio State, hoping to play football at the college level. All three told him that he was too small to play. Even the coach at the University of Wisconsin at Oshkosh expressed doubts that he would make the team.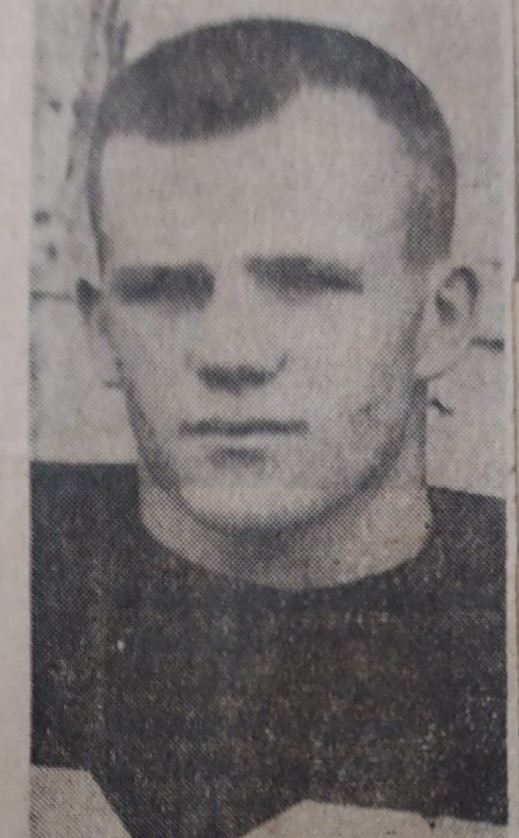 A recruiter named Russ Skall (a man who also recruited Rocky Bleier for Notre Dame) believed in Butler's abilities. Skall connected Butler with University of Tennessee at Chattanooga head coach Scrappy Moore. The legendary coach offered Butler a full-ride scholarship. "If it wasn't for him (Skall), I wouldn't have made it," Butler said. "I probably never would have went to college."   
University of Chattanooga Football Career
Butler played halfback and defensive back in college for the UT-Chattanooga Mocs (then nicknamed 'Mocassins' and also then known as the University of Chattanooga). Additionally, he played minor league baseball for the Chattanooga Lookouts. Future Hall of Fame baseball player Harmon Killebrew was a teammate on the Lookouts.
Although most college freshman didn't play varsity football in the 1950s, UT-Chattanooga head coach Scrappy Moore moved Butler into his starting lineup early in Butler's freshman year of 1955. Butler played well against a highly-ranked Auburn team and scored a touchdown, despite the Mocs loss. After his freshman year, Wisconsin, Notre Dame, and Ohio State all asked him to join their teams. A member of one school's alumni even offered Butler a car. Bill's father encouraged him to keep his commitment to UT-Chattanooga, which he did.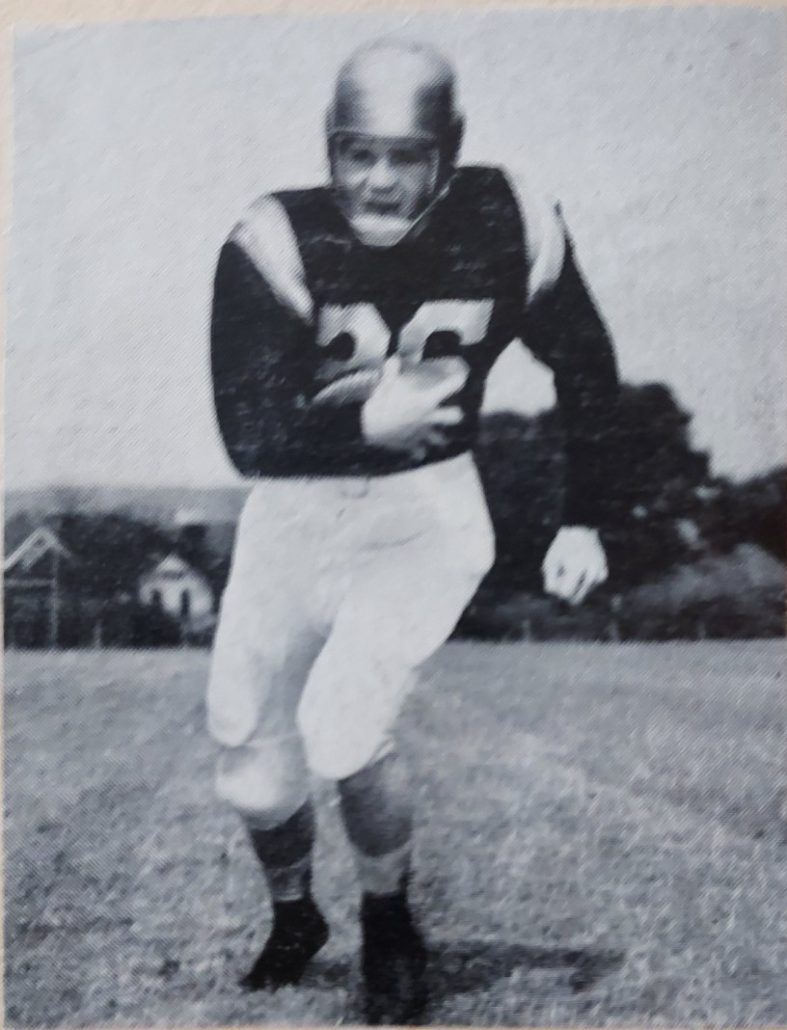 Although Butler enjoyed an excellent college career, perhaps the biggest moment was UT-Chattanooga's victory over Tennessee during his senior year. The Green Bay Packers then selected him in the 1959 NFL Draft. Butler also had opportunities to sign with baseball's Milwaukee (now Atlanta) Braves and the Canadian Football League's Toronto Argonauts. He chose the Packers, choosing to stay closest to home.
Scrappy Moore coached Chattanooga football for 35 years and called Butler the greatest player he ever coached. In 1988, Butler was inducted into the UT-Chattanooga Hall of Fame.
Bill Butler Green Bay Packers
Bill Butler's rookie NFL season was 1959. That was also Vince Lombardi's first season with the Packers. During the preseason, Lombardi told Butler that he would make the team, but he needed a favor first. The favor involved Butler spending a few weeks with Lombardi's former team, the New York Giants.
Butler led the NFL in combined kickoff and punt return yardage in 1959, the Packers' third season in Lambeau Field (then called New City Stadium). His roommate that year was Boyd Dowler, who won the 1959 NFL Rookie of the Year Award. Below is a photo of Butler taken at Lambeau Field in 1959 after a scrimmage.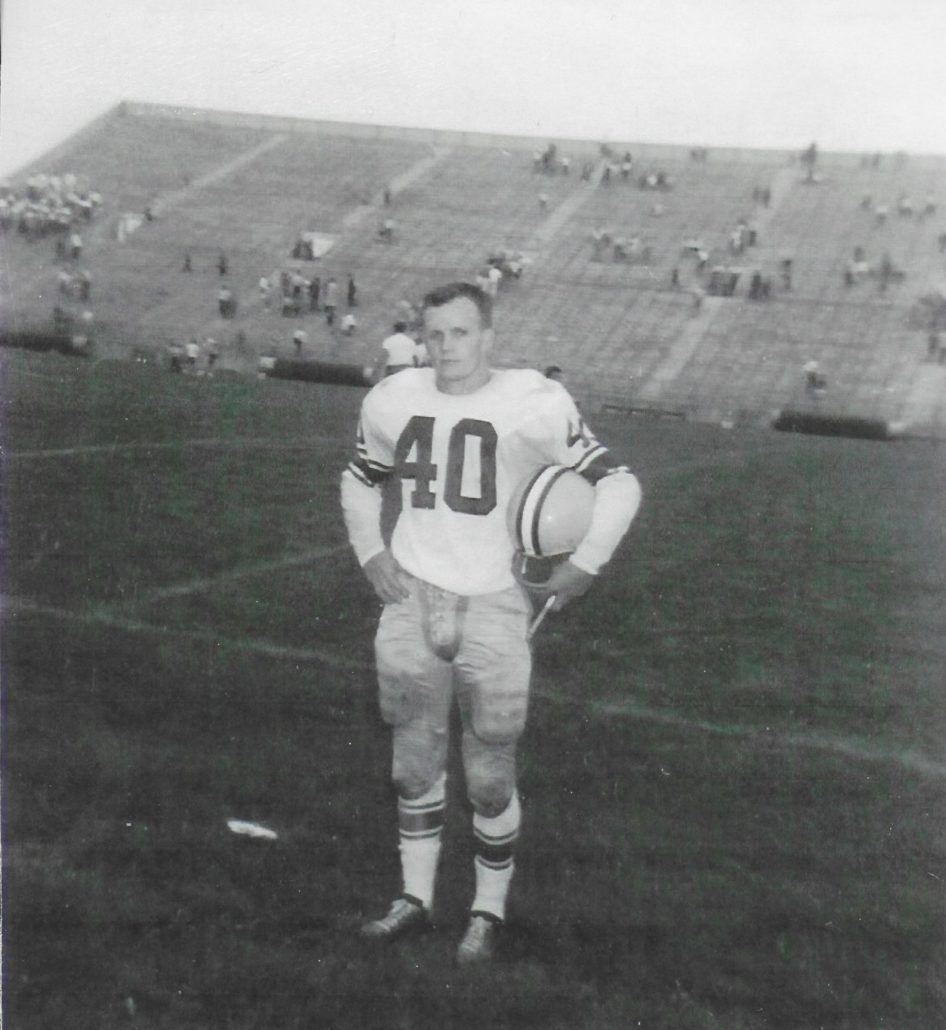 The Packers finished 7-5 in 1959 after a 1-10-1 record in 1958. Butler's rookie season was his only season with Green Bay, however, as the Cowboys selected him in an expansion draft.
Bill Butler with the Dallas Cowboys
The Dallas Cowboys claimed Butler in the 1960 expansion draft after Lombardi left Butler unprotected. Dallas Cowboys coach Tom Landry must have liked what he saw of Butler during his time with the Giants. Like Lombardi, Landry also worked as a New York Giants assistant before becoming an NFL head coach. Lombardi told Butler that he believed he had a deal with Landry to not take Butler, however, Landry selected him anyway and Lombardi was upset.
The 1960 NFL season was a solid one for Butler. He made his first career interception that year and finished third in the league for punt return yardage. His 46-yard punt return against Cleveland was the second-longest punt return in the NFL in 1960.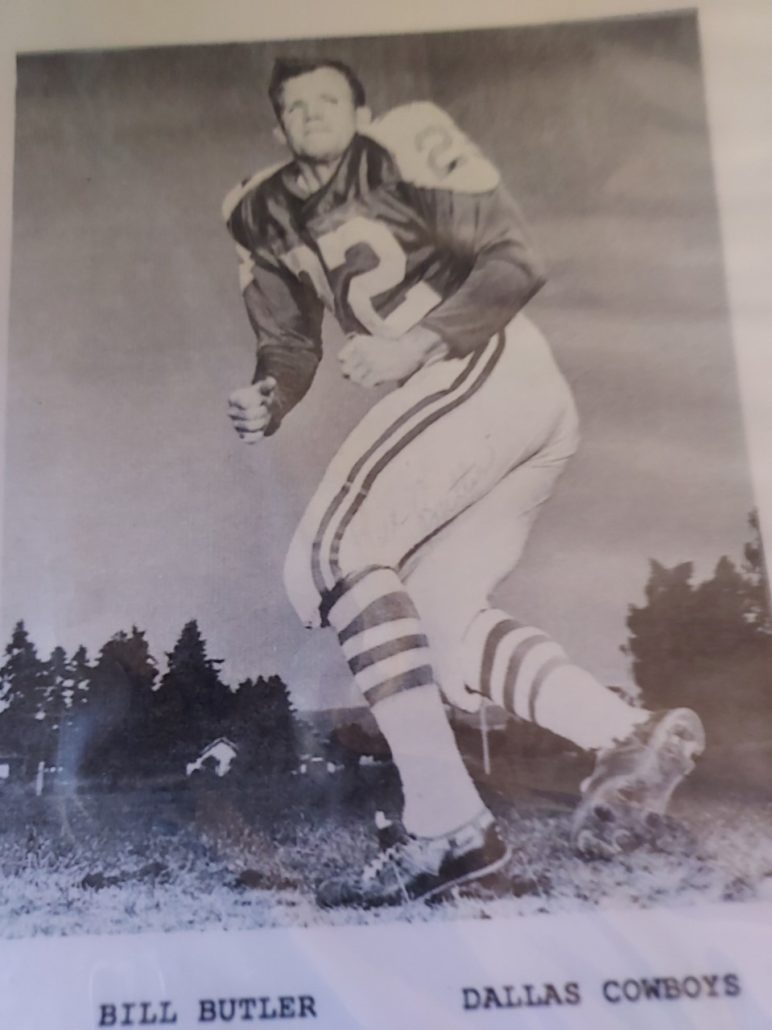 Hear Bill Butler share stories on our football history podcast!
Although Butler played a key role as a defensive back and kick returner for the first-ever Dallas Cowboys squad, he was traded to Pittsburgh in return for former Southwest Conference star Dicky Maegle. The Cowboys made the trade hoping to boost attendance.
A Season with the Steelers
The Pittsburgh Steelers of the late 1950s were coached by former Lions head coach Buddy Parker. Butler played defensive back in Pittsburgh but didn't return many kicks. He broke his shoulder when teammate Gene "Big Daddy" Lipscomb fell on him. Butler played several games with that injury.
Butler didn't return many kickoffs and punts for the Steelers, his only NFL season in which he didn't do much returning. He did, however, net his first interception return for a touchdown against his former team, the Dallas Cowboys.
He didn't like Pittsburgh as much as other places he'd lived and considered leaving pro football. Former QB Norm Van Brocklin, a man Butler once drove to the airport as a favor, traded for Butler after he heard Butler didn't enjoy Pittsburgh. Van Brocklin was the first-ever head coach of the Minnesota Vikings.
Bill Butler Minnesota Vikings
Butler spent the rest of his NFL career with the Minnesota Vikings. The Vikings years were some of Butler's most fruitful. He notched five interceptions in 1962 and returned one for a touchdown. In 1963, he returned more kickoffs than anyone else in the NFL and returned a punt for a touchdown. He was credited with forcing the fumble that Jim Marshall famously returned the wrong way in 1964.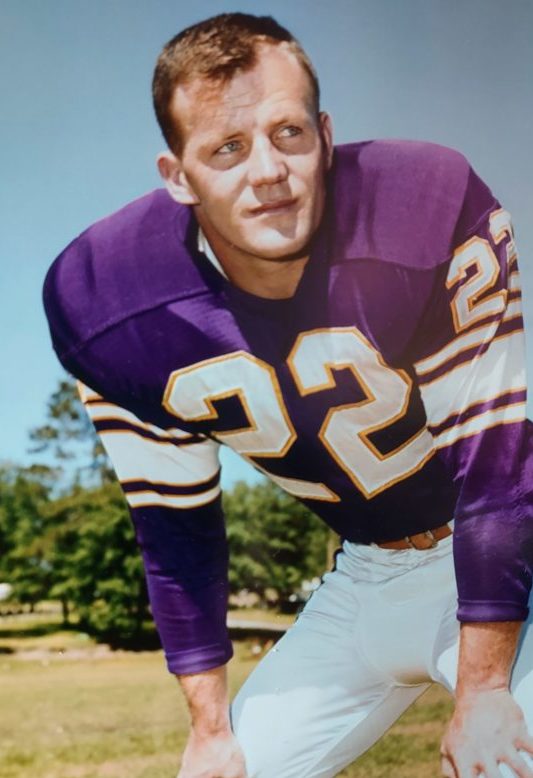 Butler left the Vikings after the 1964 season. Although he had an opportunity to play for the Rams, he left the National Football League. He signed for a season in the Canadian Football League, making more than twice the salary he made in the NFL.
After Pro Football Playing Career
Bill Butler worked as an assistant coach in the CFL for the Winnipeg Blue Bombers after his playing days ended.
He later was very successful at coaching football and track at the high school level in his home state of Wisconsin.
Bill Butler NFL Stats and Bio
Played college football at UT-Chattanooga
Drafted by the Green Bay Packers in 1959
Led the NFL in combined kickoff and punt return yards in 1959
Started for the Dallas Cowboys in the team's first-ever season
Played minor league baseball with Hall of Famer Harmon Killebrew
Had option to sign with either MLB's Braves or NFL's Packers